Berkeley College Foundation inaugural donors recognize the value of quality higher education
July 20, 2017
Nonprofit Organization Raises More Than $51,000 for Scholarships
Inaugural donors and supporters of the Berkeley College Foundation gathered on June 29, 2017, at Berkeley College in Woodland Park, NJ, to recognize the nonprofit organization's mission to support Berkeley College students pursuing quality experiences in higher education.
The Foundation is a 501(c)(3) charitable organization dedicated to raising scholarship funds to help students defray the cost of tuition and participate in educational enrichment activities.
"This is an important time for foundations and the private sector to step up and help individuals willing to work hard and seek higher education to better themselves," said John Phillips, Board Chair, Berkeley College Foundation, and CEO & Co-Founder, UltraMEND, Inc. "The output from the Foundation's efforts will be seeing students better themselves, and then, ultimately, better the world."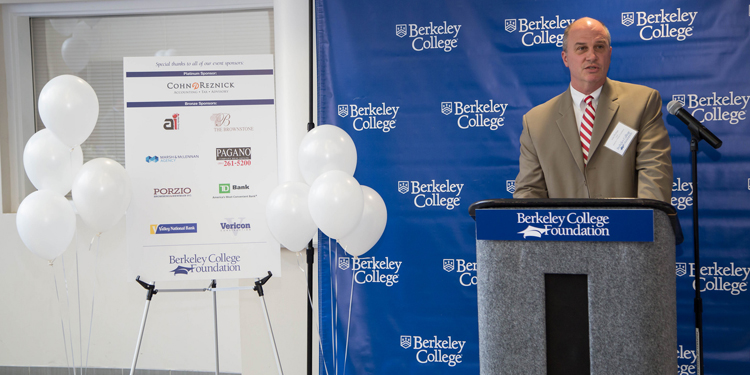 With the support of its inaugural donors, the Foundation has raised more than $51,000. The Foundation's corporate donors include CohnReznick LLP; Porzio, Bromberg & Newman, P.C.; TD Bank; Marsh & McLennan Agencies; Vericon Construction Company; Ai Media Group; Valley National Bank; Pagano Company; and The Brownstone.
"Foundations like this provide resources to students seeking to improve their lives through higher education," said Christopher Ivans, Partner, CohnReznick LLP. "It is important to our team at CohnReznick to give back in recognition of the support our professionals have received to accomplish their own career and life goals. We hope that those benefitting from our support will continue to 'pay it forward' once they are in that position in life."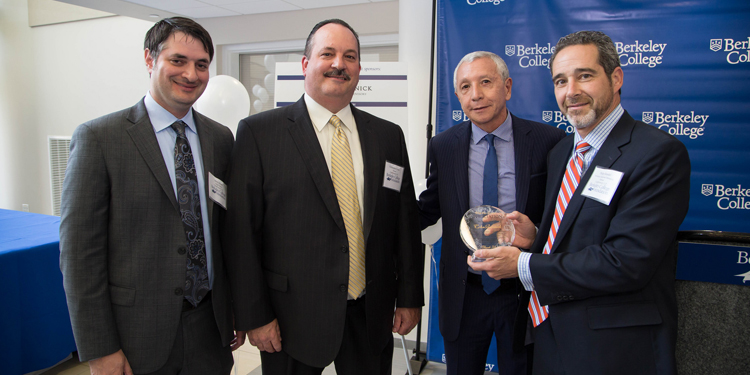 "Scholarships have the ability to provide students the confidence, inspiration, and persistence to succeed and graduate from college," said Dario A. Cortes, PhD, Executive Director of the Berkeley College Foundation.
Michael J. Smith, President of Berkeley College, echoed Dr. Cortes' remarks. "We need to get students to the graduation stage, and the support of the Foundation's donors is helping our students get to that final step," President Smith said.
The Foundation will be hosting a series of events, including a golf outing on September 19, 2017.
About Berkeley College
A leader in providing career-focused education since 1931, Berkeley College is accredited by the Middle States Commission on Higher Education and enrolls more than 8,000 students – including more than 550 international students – in its Master's, Bachelor's, and Associate's degree and Certificate programs. Students can study in more than 20 career fields. Berkeley College is comprised of the Larry L. Luing School of Business®, the School of Professional Studies, the School of Health Studies and the School of Liberal Arts. The School of Graduate Studies offers an MBA in Management online and in Woodland Park, NJ. Berkeley College has three New York campuses – Midtown Manhattan, Brooklyn and White Plains. In New Jersey there are five campuses – Dover, Newark, Paramus, Woodbridge and Woodland Park. Berkeley College Online® serves a global population. The website address is www.BerkeleyCollege.edu.